Uniden UH8080NB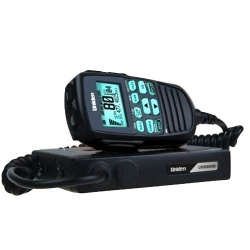 Introducing the latest in UHF Communications from the world leaders in wireless communication. The UH8080NB is a combined UHF CB Mobile and Scanner in 1 making it the ultimate in CB Radio communications.
The UH8080NB is built for rugged Australian and New Zealand conditions which makes it ideal for the truck drivers, 4WD Drivers and Caravan Drivers. Uniden's reliability and experience in UHF makes this unit ideal for the professional who needs to keep in touch with the outside world. The UH8080NB offers the finest components, engineering and styling, just what you would expect from Uniden.
Using Uniden's world recognised BearCat Scanning Technology, the UH8080NB can scan unencrypted analogue UHF Police/ Fire & Ambulance frequencies, UHF CB Channels and user programmable channels at the same time. The CB Radio has 100 user programmable RX channels allowing you to select from 9600 recevable channels.
But what makes this special is the Instant Replay Function allowing you to record and replay up to 1 minute of recent received messages.
Equipped with a Remote Speaker Microphone with a built-in Large LCD Backlit Screen allows you to control all functions and features remotely, including volume and Power On/Off. This unit features Instant Channel Programming and Recall at the touch of a button which is located on the MIC.
Product Code: UH8080NB